F.R.T.S Mission Statement
To continue to strive for excellence in all areas of safety training and to provide a cost effective service to our clients

Sectors & Industry
- Education sector
- Food manufacture
- Pharmaceutical industry
- Fine Chemicals
- Agricultural sector
- Insurance industry
- Health sector
- Medical devices industry
- Construction Manufacturing
- Public services
- Engineering consultancy
- Services sector
offsite training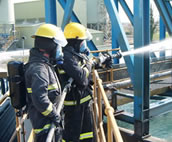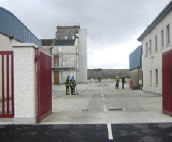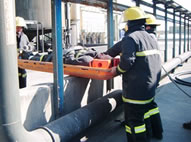 Emergency Response Training Centre, Cork City
Our new purpose built Emergency Response Training Centre in Cork City has just recently been completed and offers high standard modern training facilities to clients.
Courses including Confined spaces, Line Rescue, Search and rescue, breathing apparatus, team building, and hot fire training, can all be offered by FRTS at this new state of the art fire training centre.
We also use the Fire Training Centre at Clonmel Fire Station for our ERT Program.
Both centres have a number of entry points on different levels. .

Both centres' can facilitate 1 & 2 day courses, Group rates are available at local
Hotels. Emergency response teams have found that the overnight stay has served as a good team building exercise, and find that this also allows participants to share their emergency training experiences of the day with each other and instructors.
Upcoming public courses'
Confined Space, fire Awareness, Fire Warden, Extinguishers, First Aid, Fork Lift,
Safe Pass, Harness Training, Rescue from Height, Fire fighting one day,
Enquiries; Noel Casey; 087-4133653
Email; info@frts.ie